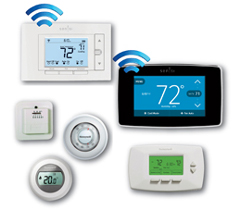 Whether you need a basic, tried-and-true mechanical thermostat or the latest and greatest full-featured Wi-Fi® and touchscreen models, your FAST® Parts distributor can offer the thermostats you need.
Brands You Know & Trust
This year's new Thermostat line-up includes an extensive new line of thermostats from some of the most powerful dealer and consumer brands on the market, including Emerson White-Rodgers and Honeywell. Plus, your FAST Parts distributor also will continue to stock ICP brand base and Wi7 thermostats while supplies last.
Special Dealer Benefits
Honeywell and Emerson White-Rodgers offer programs, promotions and dealer benefits to help you more of their products. These benefits include:
Dealer Loyalty Points Programs - Emerson White-Rodgers and Honeywell thermostats are eligible for those manufacturers' dealer loyalty points programs when you purchase them through your local FAST Parts distributor.
Longer Warranties - Emerson White-Rodgers offers dealers longer warranties that are not available in retail locations.
Competitive Pricing - Pricing on all of these thermostats is very competitive!

Technical Support
Emerson White-Rodgers and Honeywell offer dedicated dealer technical support by phone, email and web:
Check out the full FAST Thermostat Line-up
Want to learn more about this new thermostat product line? Check out these resources: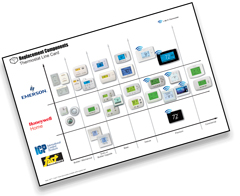 Thermostat Line Card: Click here to download the latest FAST Parts Thermostat Line Card to see an overview of the various options including:
Builder/mechanical thermostats
Entry or Builder Upgrade models
Base models
Deluxe models
Premium full-featured moodels
Commercial thermostats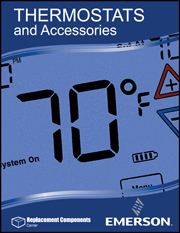 Emerson White-Rodgers Thermostat Catalog: Use the links below to view or download the 24-page catalog and see the broad range of Emerson thermostats now available through your local FAST Parts distributor.
• View: Click here to view the catalog.
• Download: Click here to download the catalog.
Ask your FAST Parts distributor for more information about these new thermostats from Emerson White-Rodgers and Honeywell.
Click here to find a FAST Parts distributor near you.